Wheel Alignment Service in Front Royal, VA

Alignments at Marlow Motor Company in Front Royal, VA
Schedule Wheel Alignments for All Makes and Models at Marlow Motor Company
Wheel alignments are an important form of maintenance and service for your vehicle. At our dealership in Front Royal, VA, we have trained technicians that are able to perform wheel alignments on all makes and models. We offer convenient hours, and we are open late on weeknights. You can even bring your vehicle in on Saturday for a wheel alignment.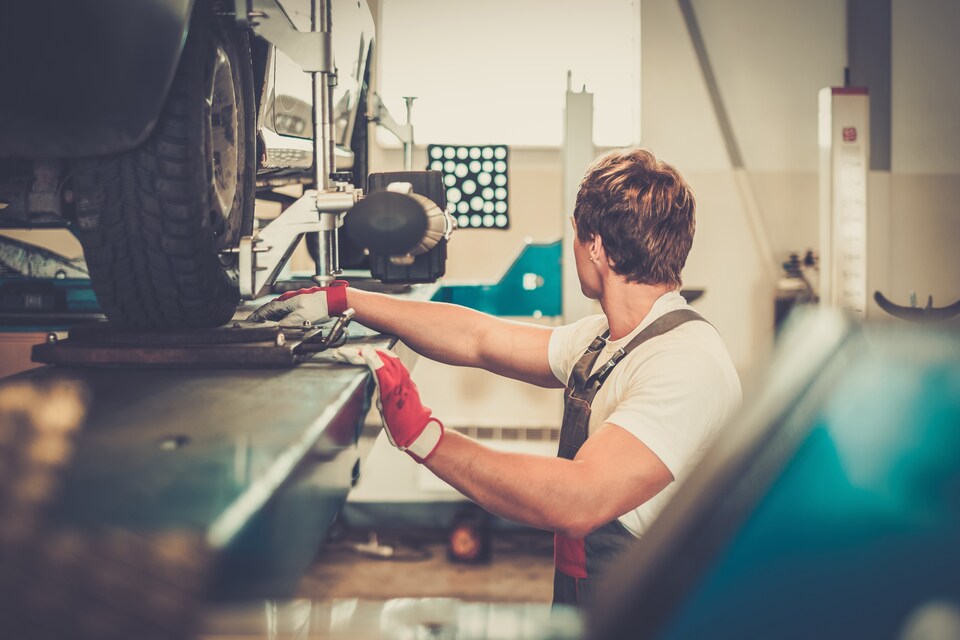 Wheel Alignments in Front Royal, VA
A wheel alignment involves adjusting the angle of your vehicle's tires. This allows them to make proper contact with the roadway, and the result is a smoother ride and better performance from your tires. Vehicles typically need alignments periodically to fix problems that may have happened over time. The process requires a few hours, and you will probably want to leave your vehicle at our dealership. We'll notify you when it is ready to be picked up.
What Are Signs My Car Needs an Alignment?
One of the most common signs of poor alignment is steering issues. You may notice that your vehicle pulls to one side or the other. There may also be a wobble in the steering wheel when you are making a turn.
Another sign is worn tires. You may notice that your tires are wearing on the inside. This can be difficult to spot because the wear is in an area that is not usually visible.
The Importance of Alignments for Performance and Safety
Poor wheel alignment can put your safety at risk. It may cause you to have poor steering, and it may also cause your car to drift.
Your tires will also suffer when the vehicle is out of alignment. You may find that they wear much quicker. Also, overall performance can decline and your car may see a decline in fuel economy.
Schedule Wheel Alignment Service Today
We are here to help with wheel alignment service. You are invited to call or visit Marlow Motor Company today to schedule your wheel alignment. We will help you select a convenient time.
Make an Inquiry